Development of analytical methodologies for the determination of compounds with oestrogenic activity.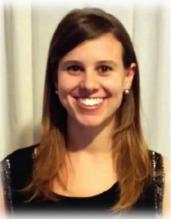 Directores:
Miguel Ángel Rodríguez Delgado y Javier Hernández Borges
Área de Química Analítica. Departamento de Química. Universidad de La Laguna (ULL).
En esta Tesis Doctoral se han desarrollado distintas metodologías analíticas respetuosas con el medioambiente para el análisis de un amplio grupo de compuestos con actividad estrogénica (estrógenos naturales, sintéticos, mico y fitoestrógenos) en muestras medioambientales y alimentarias de distinta naturaleza. Para ello se han aplicado diferentes técnicas de extracción incluyendo la microextracción en fase líquida con fibra hueca, la microextracción líquido-líquido dispersiva utilizando líquidos iónicos, el método QuEChERS y la extracción en fase sólida micro-dispersiva magnética y no magnética utilizando distintos nanomateriales. Estos procedimientos han sido combinados con diferentes sistemas de cromatografía líquida tales como la cromatografía líquida de alta eficacia y la cromatografía líquida de ultra-alta eficacia para la separación y determinación de los analitos de interés utilizando detectores de diodos en serie, fluorescencia y de espectrometría de masas.